Pneumix as manufacturer and designer of the assembly, will be responsible for the service and support worldwide. Pneumix' (service) engineers will be available for the following support:
Effectively manage unit performance, reliability, and costs
Once installed and commissioned, it is important that all loaders are subject to a Planned Maintenance Program.
Make the difference between uptime and downtime and let Pneumix service your loaders.
Pneumix provide Planned Maintenance Programs to suit customer's needs. We are now able to offer you scheduled services to make sure your loader will have maximum performance and minimum downtime.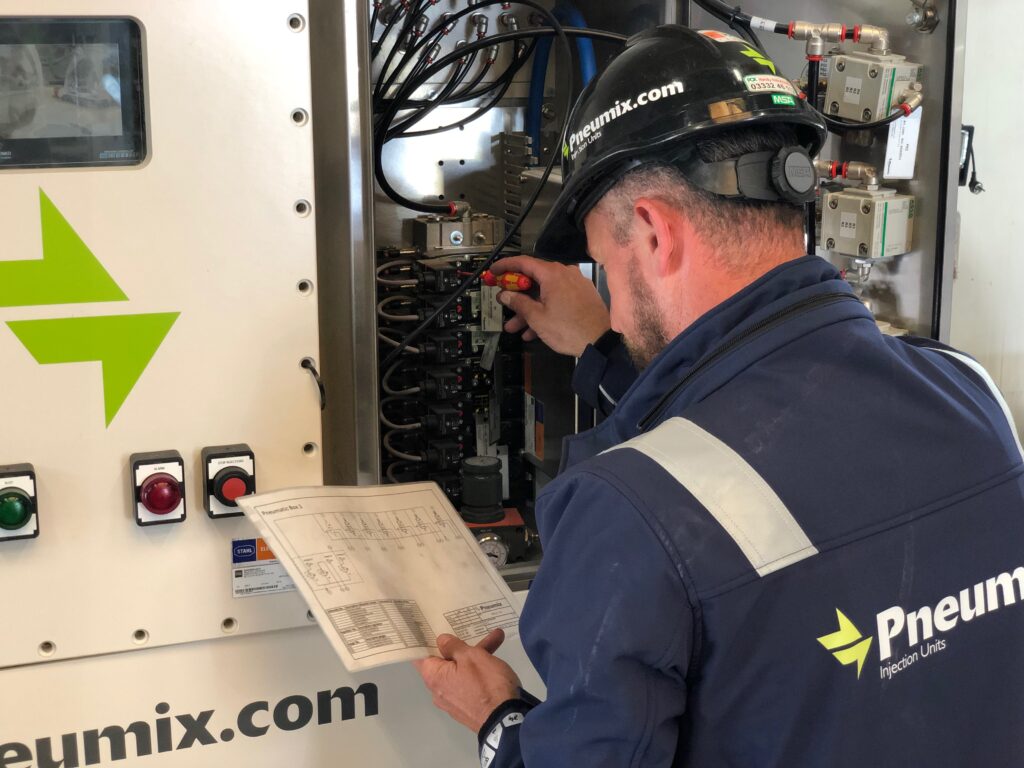 Benefits for the customer:
Preventive Maintenance
All necessary annual maintenance will be provided by Pneumix. In order to prevent breakdown of the loader and allow Pneumix to make accurate adjustments. Further, Pneumix will replace any components they determine necessary to maintain reliable and trouble free operation of the loader.
Modification service
Pneumix can modify (where possible) the loader when the standard of technology is improved to give greater reliability. The margin-enhancing service updates can be extremely cost-effective.

When preventive service and possible modifications have been made to the loader. Re-calibration and full function test will be carried out and loader will be left in perfect condition.